VoiceCom certified PCI-DSS
VoiceCom has just demonstrated its commitment and enthusiasm towards these customers and prospects by winning the PCI-DSS certification of the Security Management System and protection of bank card data to meet the needs of companies looking for comprehensive management solutions end-to-end customer relationship.
[bt_drop_cap type="1/2/3″]T[/bt_drop_cap]he security standard of the payment card industry Payment Card Industry Data Security Standard (PCI DSS) is a known data security standard for major international and local payment card groups such as Visa, MasterCard, American Express, Discover Card and JCB. The other groups are not part of this standard.
PCI-DSS practice in our customer relations center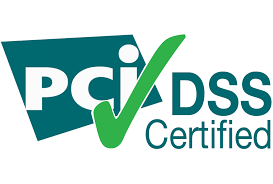 [bt_drop_cap type="1/2/3″]P[/bt_drop_cap]CI-DSS integrates not only payment processes but also strict management processes for all parties concerned in the management of a customer relationship platform: production teams, training teams, human resources teams, and IT teams. security.
[bt_drop_cap type="1/2/3″]T[/bt_drop_cap]he PCI-DSS standard consists of 12 clauses with more than 200 requirements and 1400 checkpoints, which apply to all organizations processing, storing or transmitting cardholder data.
Data protection
One of the first concerns of VoiceCom in recent years and one of the first requirements of these prestigious customers! VoiceCome works on the subject at all operational levels and puts all the necessary skills to meet the requirements of these clients during audits and the execution of market research or other operations. VoiceCom makes sure that the protection of personal data is the basis of data processing during any operation in these premises whatever the operation, whatever the customer. This practice teaches operators and imbues a responsible culture in all teams at the center.